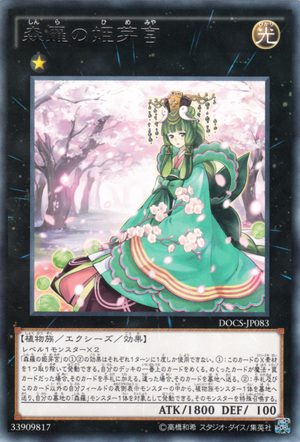 2 Level 1 monsters
You can only use each of these effects of "Sylvan Princessprite" once per turn. 
You can detach 1 Xyz Material from this card; excavate the top card of your Deck, and if it is a Spell/Trap Card, add it to your hand. Otherwise, send it to the Graveyard. 
You can send 1 other Plant-Type monster from your hand or face-up from your side of the field to the Graveyard, then target 1 "Sylvan" monster in your Graveyard; Special Summon it.
1)not hard to access this card, you can use common plant monster like:
a)slyvan princessprout(no need to explain)
b)slyvan cherubsprout(provide more level one and special summon from deck effect)
c)slyvan peacekeeper(revive lonefire)
d)spore(cherubsprout's friend)
e)glow-up bulb(self-explain)
f)copy plant(level one monster)
g)naturia cherries(not a good card because slow)
you can also use non-plant monster support, but you better dont use it.
2)you not must use slyvan deck to summon this card, the first effect is very unique, unlike other slyvan monster effect, it add the spell/trap instead of return it to bottom of the deck.
3)second effect allow you to summon dead monster in hand like hermitree more easily.